Are you looking for back-to-school bulletin board ideas that will infuse your classroom with acceptance, a sense of belonging, and inclusion?
The only thing more important than routines and procedures during the first week of school is creating a classroom climate marinating in acceptance.
Your students should know where you stand from day one.  Your care for them should come from your nonverbal language, the way you interact with them, and from the culture you've created in your classroom.
Here are just a few classroom bulletin boards ideas you can use to embrace all students and build community.
Bulletin Board for Creating a Positive Classroom Climate
Creating a community helps ensure that every student feels like part of the classroom family.  Every piece of the whole is necessary and without even one piece, there would be a gaping hole in the fabric of that community.  This back-to-school puzzle bulletin board gives students a visual representation of how each piece is necessary to create the whole puzzle.  It comes with 6 different 4-piece puzzles so you can choose which pieces/puzzles you'd like to use.  Every student can do every single piece over the course of the year (you can swap out bulletin boards with different themes), if you choose.

Bulletin Board Ideas for Embracing Acceptance and Inclusion
Despite our best efforts, we all have biases.  It's important to reflect on those biases and to work on challenging them.  Students are savvy and will pick up on your biases despite your efforts to hide or ignore them.  Your own self-reflection is a nonnegotiable step in helping students feel accepted.
At the same time, actively conveying acceptance of ALL students goes a long way.  The key here is showing, telling, and embracing your students through your words, actions, and signage in the classroom.  It's not enough to assume that your students feel accepted and respected… you must also tell them.

Back to School Bulletin Board Ideas for Classroom Community
This back-to-school bulletin board builds a classroom community by providing your students with rules through classroom agreements. This back-to-school bulletin board is great for teaching the rules in your classroom while also creating a sense of community.
Boards for Community Building
This back-to-school bulletin board will build your classroom community by providing a framework for your students to create classroom agreements. How will your students treat each other?  How will they face challenges together?  What are their shared goals?  How can students expect to be treated when they don't share the same viewpoints?  How will injustices be handled?  You get the idea… and this is a great way to dive into those conversations.
Growth Mindset Bulletin Boards
Growth mindset concepts inherently bolster student confidence.  Therefore, reminders through growth mindset affirmations are a perfect way to support these concepts for students.  The bulletin board should be part of your larger plan for implementing a growth mindset in your classroom.  Not sure where to begin?  Here are a few posts that will help you get started:
Setting up a growth mindset bulletin board is easy with developmentally appropriate posters like these.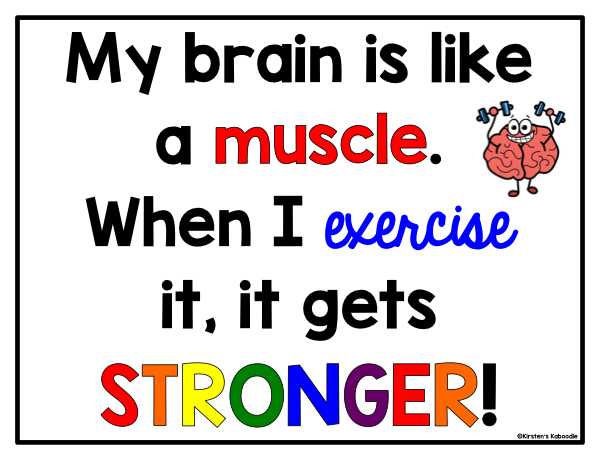 Bulletin Board Ideas for Promoting a Positive Self-Esteem with Positive Affirmations
Due to the rise in social media, many students are struggling with self-esteem. Display this bulletin board to promote positive self-esteem and positive affirmations. This will positively influence the children in your class and all the children passing by in the hallways.
Final Thoughts
Most importantly, every bulletin board should serve a purpose.  In addition to the core subject matter, bulletin boards can also be utilized to support social-emotional learning.  It is crucial that teachers begin the year by creating a positive classroom climate where every child is embraced, valued, and respected.  The signage in your classroom can help you create a supportive and welcoming environment while also providing direct reminders that no matter who they are, where they come from, or what they believe… you stand in their corner. Want to save money this back-to-school season, click HERE!
You may also be interested in the following posts: